Basic
Create a guild to receive exclusive guild buffs and to take advantage of features only available to guilds.
Registering a Guild
You can register a guild through Guild Alliance Secretary Olson in Ohrdor's commercial district.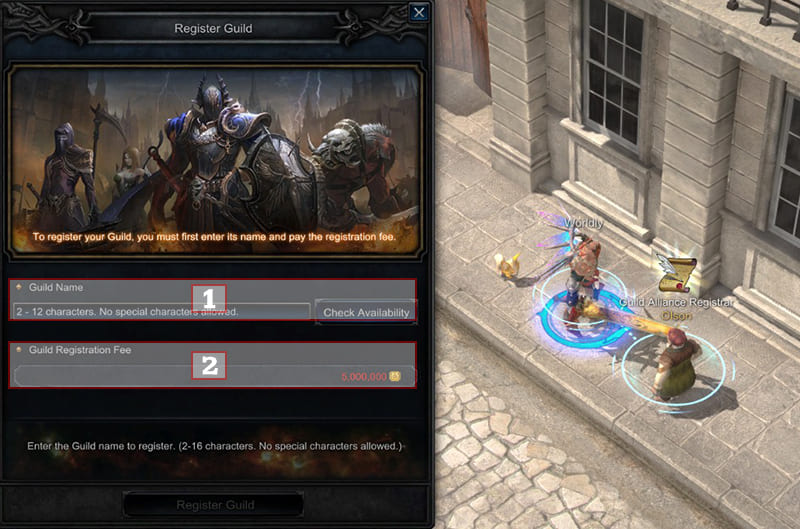 Enter the guild's name and check whether it's available. The name of a guild can be 2-12 characters long, and special characters are not permitted (including spaces).
This is the amount of Zen that will be consumed when registering a guild. If the name you entered is still available and you have the funds (5,000,000 Zen) necessary for registration, the Guild Registration button will be activated and you will be able to register the guild.
Guild Information
You can check the guild's details via the Info tab in the Guild window (G).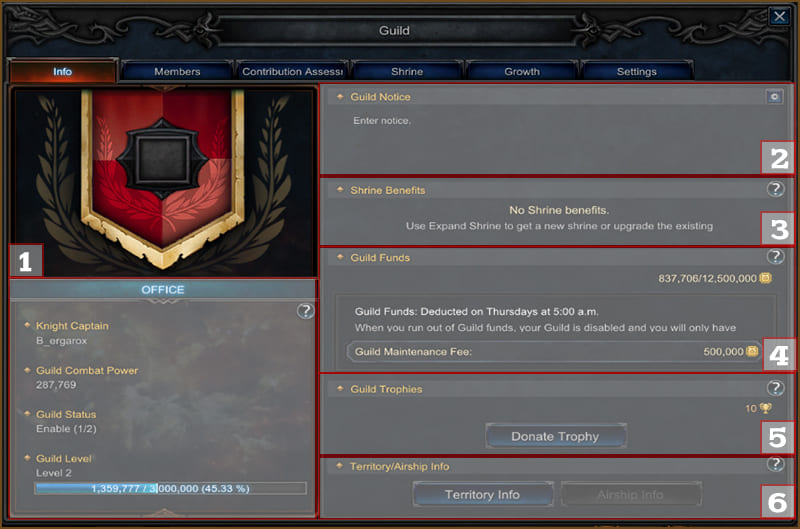 This shows the guild's basic information, including the guild leader's name and guild's level. Guild members will receive benefits depending on the guild's level.
Check guild announcements. Characters who are authorized to edit the announcements can do so themselves.
This shows information about the guild shrines (buff feature).
This shows the guild's funds. You can earn guild funds by defeating monsters and receiving Zen, or by consuming items. The amount to be received is announced every Thursday at 5 a.m. If you don't have enough funds to maintain the guild, it will be deactivated, and you won't be able to use the guild functions.
You can donate guild trophies. You can donate trophies 3 times a day. You will get items in exchange for your trophies.
This shows the guild's territory and airship info.
How to Join a Guild
Characters without a guild can search for one via the Guild Search window (G) and make a request to join.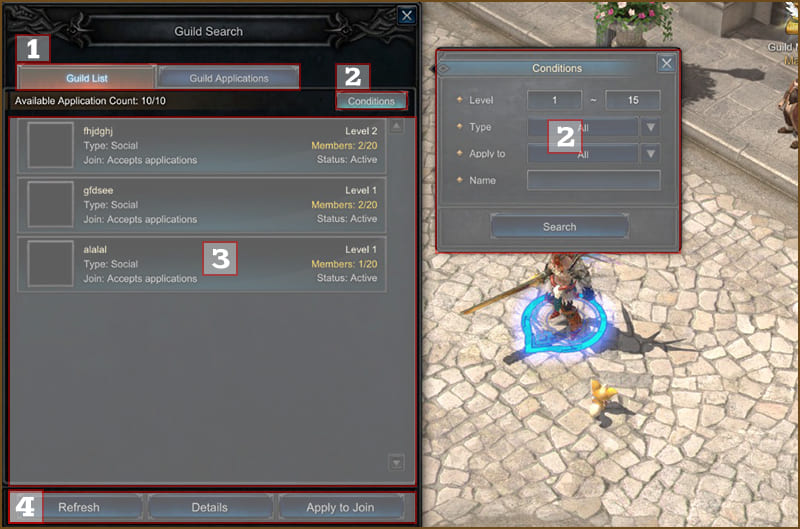 Check the guild list and the guild that you've requested to join.
Search for a guild you want to join.
See the basic information of the guilds you've found.
Refresh the search results or see the detailed information of a specific guild. You can also search for a guild you want to join and make a request for membership. The max number of requests you can make is 10.
Once a character who has the authority accepts your request, you can join the guild.
Guild Contribution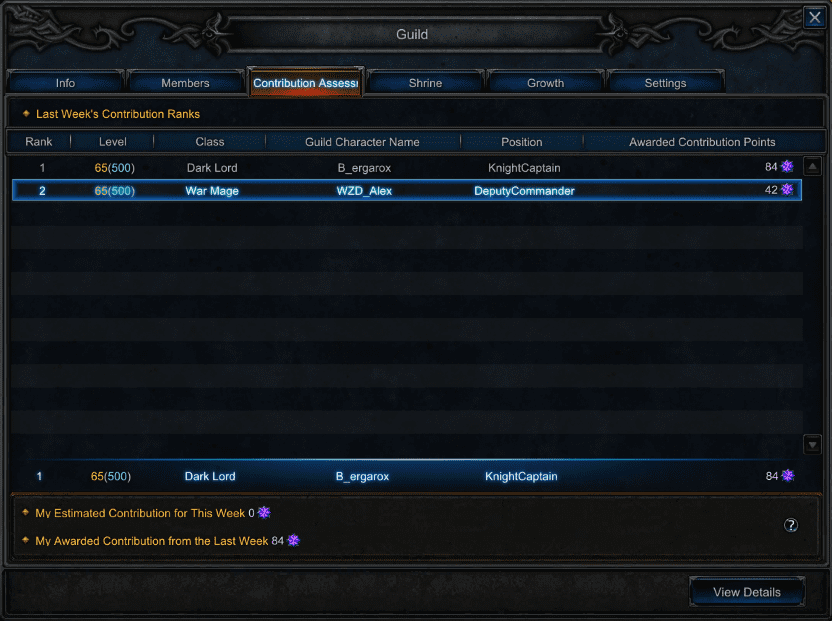 You get Contribution Points for hunting monsters or completing certain quests.
Characters can accumulate Contribution Points for a week and receive them every Thursday at 5 a.m.
You can check the number of Contribution Points you can expect to receive via the Contribution Assessment window.
We will be adding more content related to Contribution Points in the near future.