Management
You can manage your guild's emblem (appears in front of the guild's name) through Guild Manager Maydin in Ohrdor.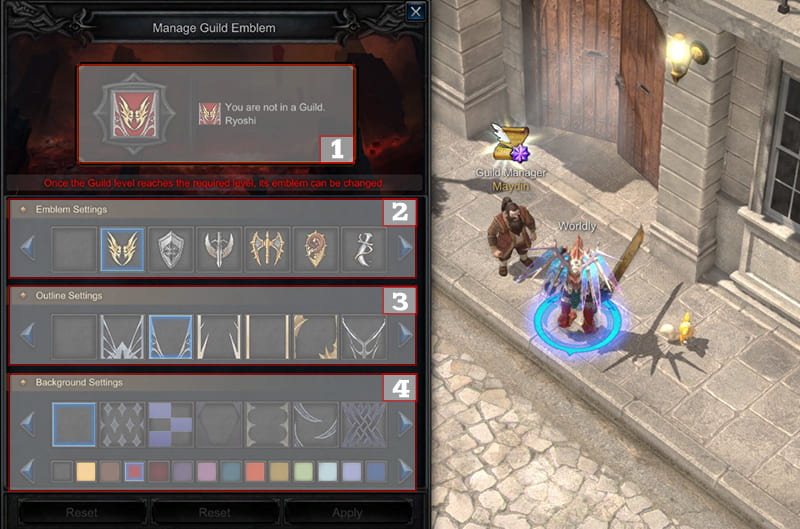 Preview your current emblem at the top.
Set a symbol for your emblem.
Set the emblem's outline.
Set the emblem's background style and color.
Managing Your Guild
You can check the list of guild members from the Members tab in the Guild window.
Select a character from the list to change their position, ban them, etc.
Accept and Reject Requests to Join
You can check the list to see already joined guild members as well as those who have requested to join.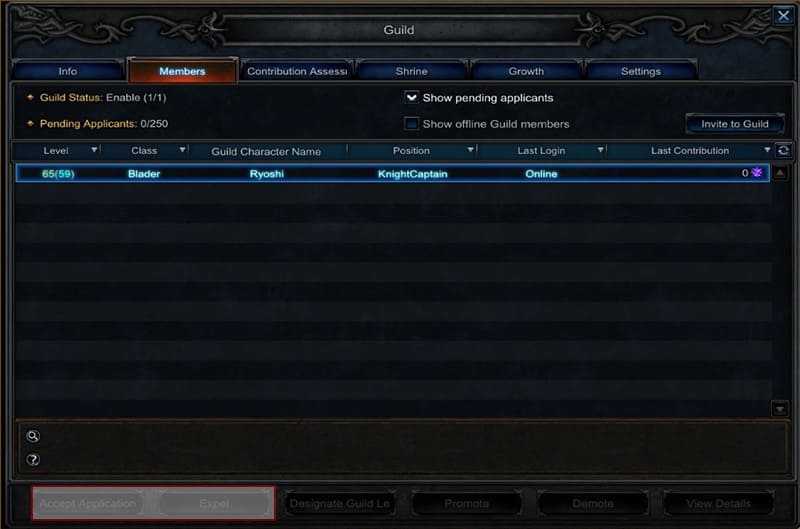 You can select those on the waiting list and either accept or reject their request.

However, if you set [Enable immediate membership] in the Settings tab, characters who apply will be accepted right away.
Managing Guild Members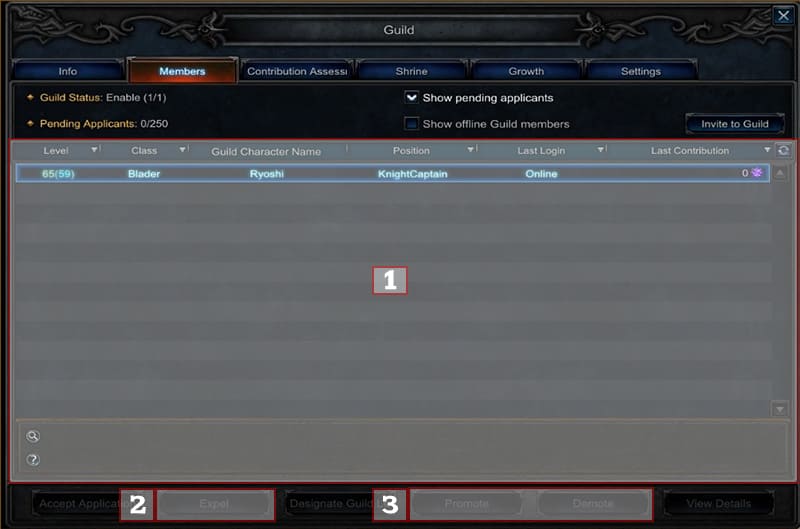 This shows the current guild members, those on the waiting list, guild positions and latest login information.
Ban a selected guild member.
Promote/demote a selected guild member.
Guild Settings
You can set permissions for the guild and manage or disband the guild.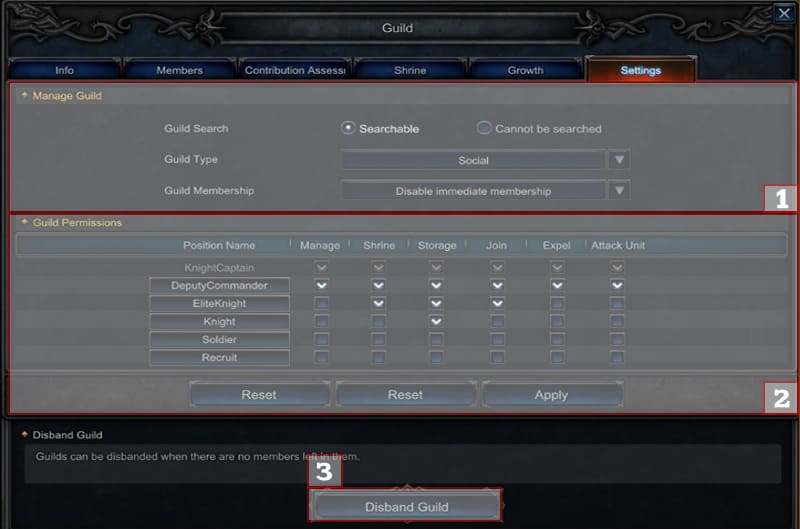 Manage the guild.
- Guild Search: Set whether the guild can be searched for.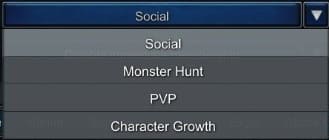 - Guild Type: Set the guild's main goal.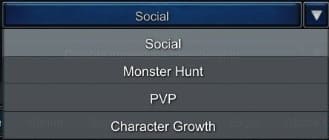 - Guild Membership Settings: Choose whether to disable/enable immediate guild membership, or to refuse all applications.

Grant authorities to guild members based on their position.
Disband the guild.
The guild must have no members in order for it to be disbanded, and only the guild leader with the required authority can do so.
If you disband or leave a guild, you won't be able to enter into a new guild for 3 days.