Litenberg - Qwyinan Village
The Dracans, who value strength and courage, live in the north of Litenberg.
Mediah, founded by human mages, encompasses the southern area, dividing the continent into two parts.
Litenberg Continent Map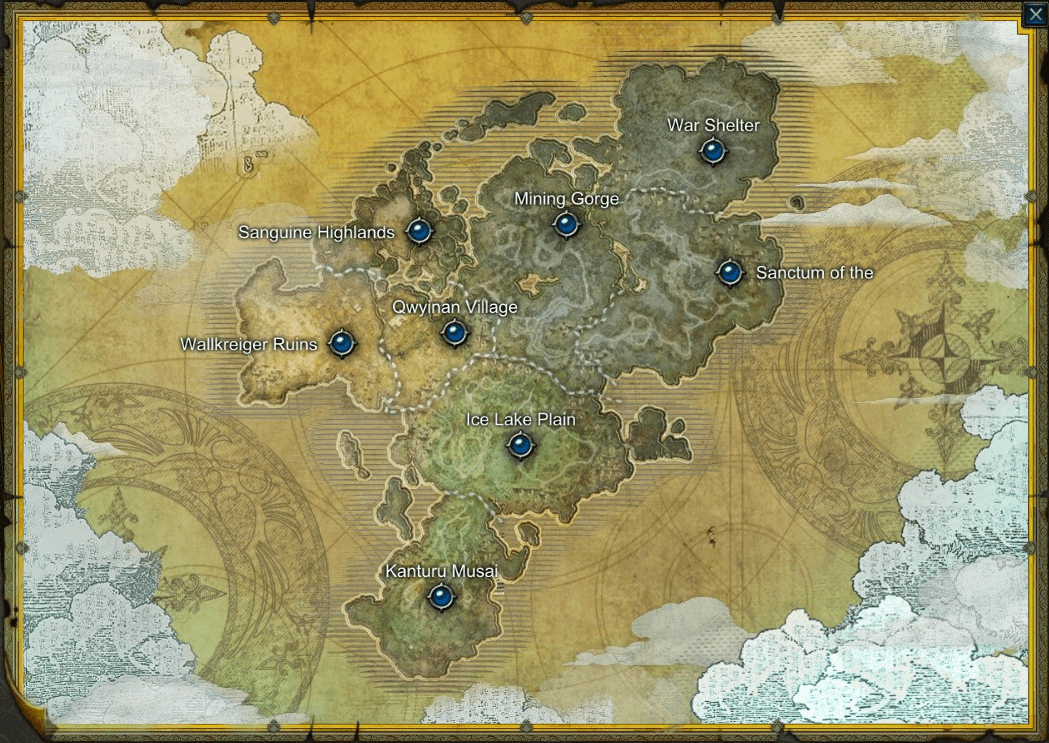 Litenberg is divided into 8 regions, which are Qwyinan Village, Ice Lake Plain (where dragons and mutated monsters appear), Kanturu Musai, Wallkreiger Ruins, Sanguine Highlands, Mining Gorge, War Shelter and Sanctum of the Elders.
Qwyinan Village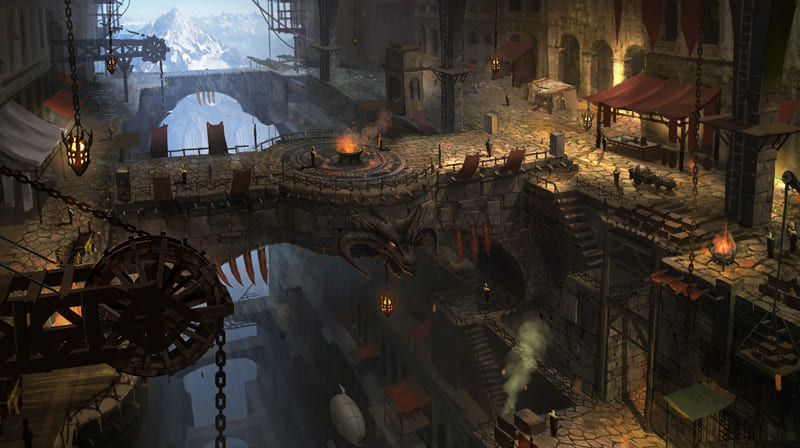 Qwyinan, the village of the Dracans, is currently in danger of being overrun by dragons and mutated monsters closing in from surrounding areas.
The Dracans are usually mistrustful of strangers and other races,
but Dracans Knight Commander Chaisong has put all that aside and allied with the Mediah Kingdom to prevent the fall of Qwyinan.
Qwyinan Village Map
The passages to the Ice Lake Plain, Wallkreiger Ruins and the Mining Gorge are located in Qwyinan Village.
You'll find various merchants in the village's commercial district, including weapon, armor and potion merchants.
Qwyinan Village - Map Icons
| | | |
| --- | --- | --- |
| | Travel Guide | An airship that lets you travel between continents. |
| | Travel Gateway | A portal that allows you to travel around the Litenberg continent. |
| | Weapon Merchant | Buy basic weapons and repair/dismantle items. |
| | Armor Merchant | Buy basic armor and repair/dismantle items. |
| | Potion Merchant | Purchase potions to heal wounds. |
| | Gemcutter | Add gem slots to your equipment and purchase items. |
| | Craftsman | Craft equipment and consumables. |
| | Appearance Changer | Change/reset the appearance of items. |
| | Enchantment Merchant | Enchant items, reset options or grow wings. |
| | Event Helper | Receive event rewards. |
| | Mailbox | Send and receive mail. |
| | Storage Manager | Store items. |
| | Magic Gem Merchant | Purchase items with Magic Gems. |
| | Guild Storage Manager | A shared Guild Storage where you can store items. |